Happy first day of summer! I can't believe that summer is already here! I feel like I have been waiting for it for so long that I thought it would never come! In preparation for summer I started thinking about some of my favorite things for summer! I have so many that I thought I would break it down into categories! Today I will be sharing my top 10 Essential Summer Shaklee Items! I have a few other post in the making right now to that are some of my must haves while beating the heat while pregnant during the summer and a few of my favorite summer activities!
When I first came up with this idea for a blog post idea, I knew that I would have a hard time coming up with my top 10 summer essentials. Not because I didn't have 10 of my favorite things to share but I had a hard time narrowing it down to only 10 things! There are so many great things that come in handy during the summer months that I want to share them all!
No matter where you live, our bodies can really take a beating from summer! We need to make sure that we do everything we can to take care of ourselves.  With the sun on our skin, to the chlorine in our hair we need to have the best products around to get us through these hot summer months!
So today I will go over my top 10 essential Shaklee products for summer and share with you some of the reasons I love these products!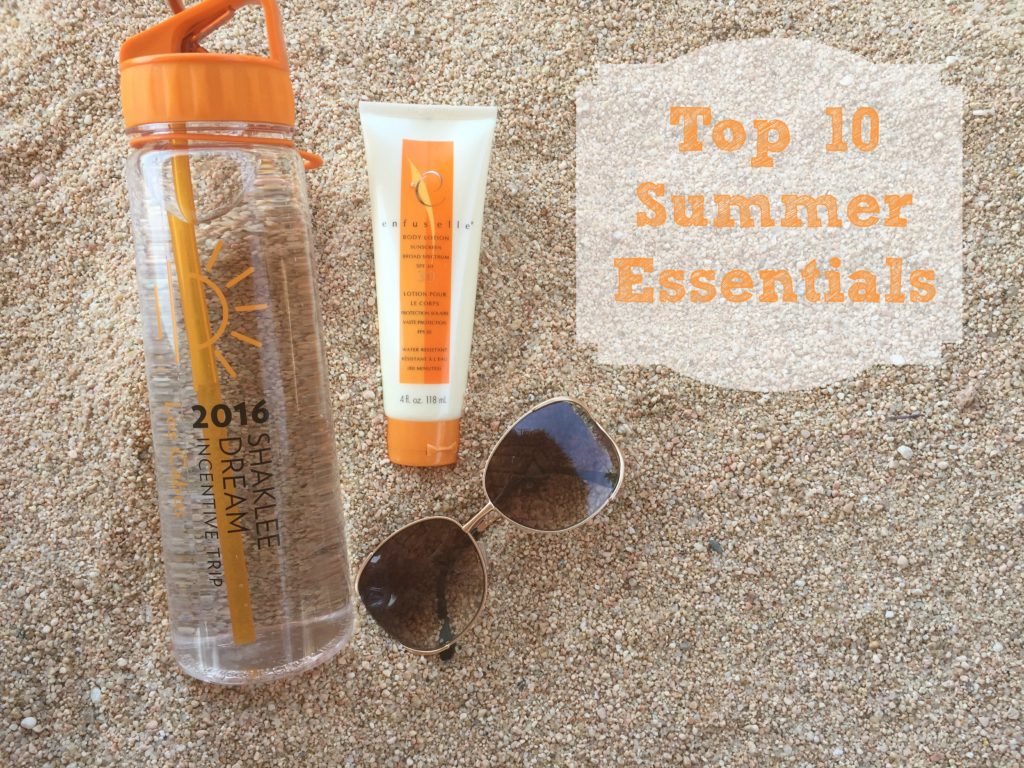 Here is my list of my favorite products including a link to where you can get them for yourself! I didn't necessarily put these in order from my favorite products down because they are all my favorite! But they are in order from right to left and top of bottom from the picture below!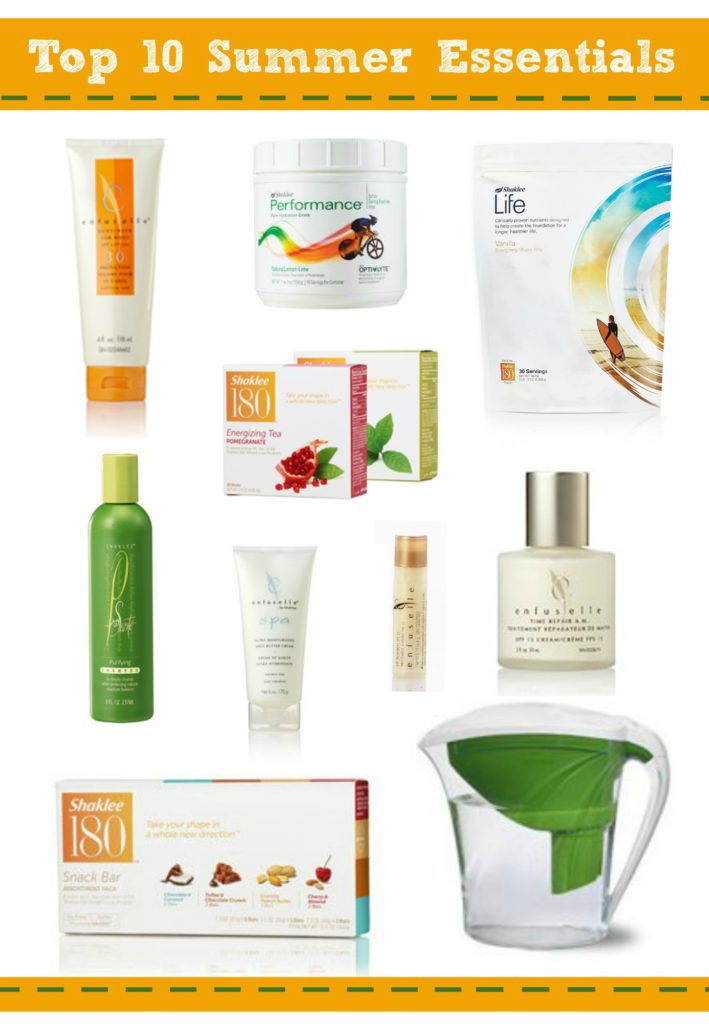 There you have it, those are my top 10 summer must haves! The most important thing about the summer is that you enjoy it! These are just a few of the things that help me enjoy my summer to the fullest! I would love to know what some of your summer must haves are?