We bought a house!
I thought that this day would never come. Brandon and I have been looking at houses since January 2013. With many fallen through offers on many different house, Fanny May finally excepted our offer on this house back on May 15, 2013. Being a for-closer home we knew that this house would take a little longer to close, although we never expected it to take this long.
On September 13 (which happens to be Friday the 13th) and just 6 short days after our wedding, Brandon and I became home owners to this beautiful house. Okay, maybe beautiful isn't quite the word that describes this house quite yet. The previous home owners couldn't leave without throwing a few, what looks like, wild parties.
Besides just taking a long time to close we also knew that this house would be a fixer-upper and that we would have to put a little extra hard work into this house to make it a home. Although I have to say that I am totally in love with this house and it has so much potential not to mention that it is also on a acre lot (Lot A) which pretty much sold us right then and there.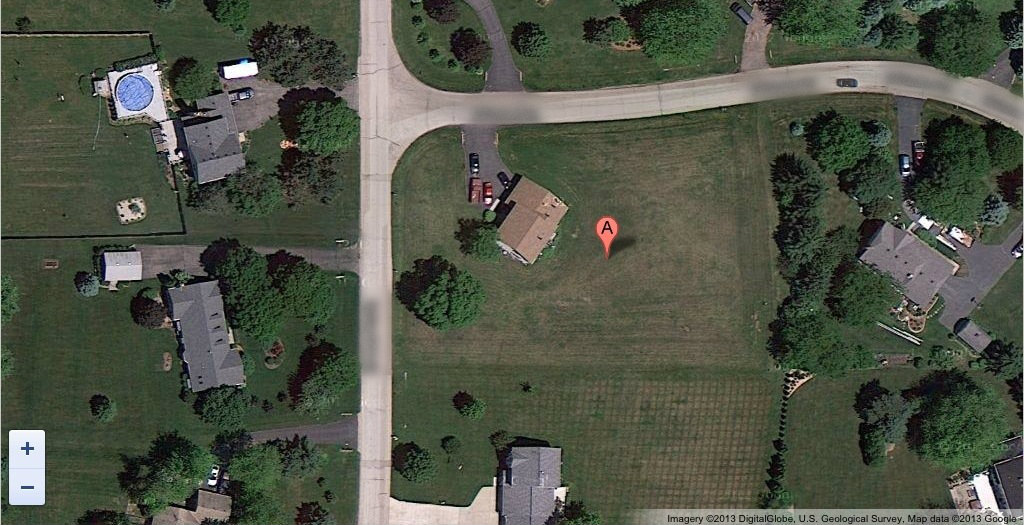 We love having the big yard for extra privacy, outdoor parties, bon-fires, camp outs  and a huge garden come the spring.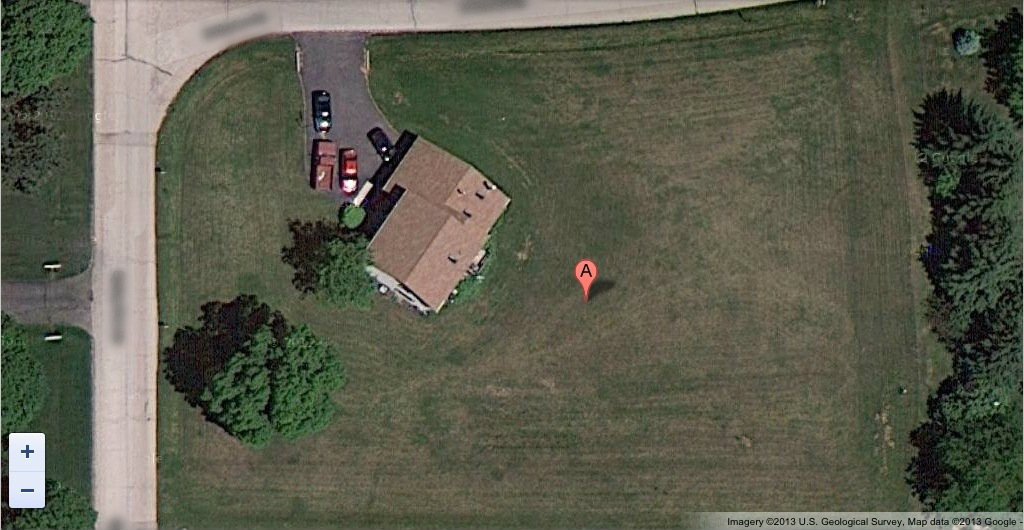 This is a 2 story colonial style house with 4 bedrooms, 2 1/2 bathrooms and it is just over 2000 square feet. Plus is has an unfinished basement that has 9 foot ceilings and is just over 1000 square feet in its self.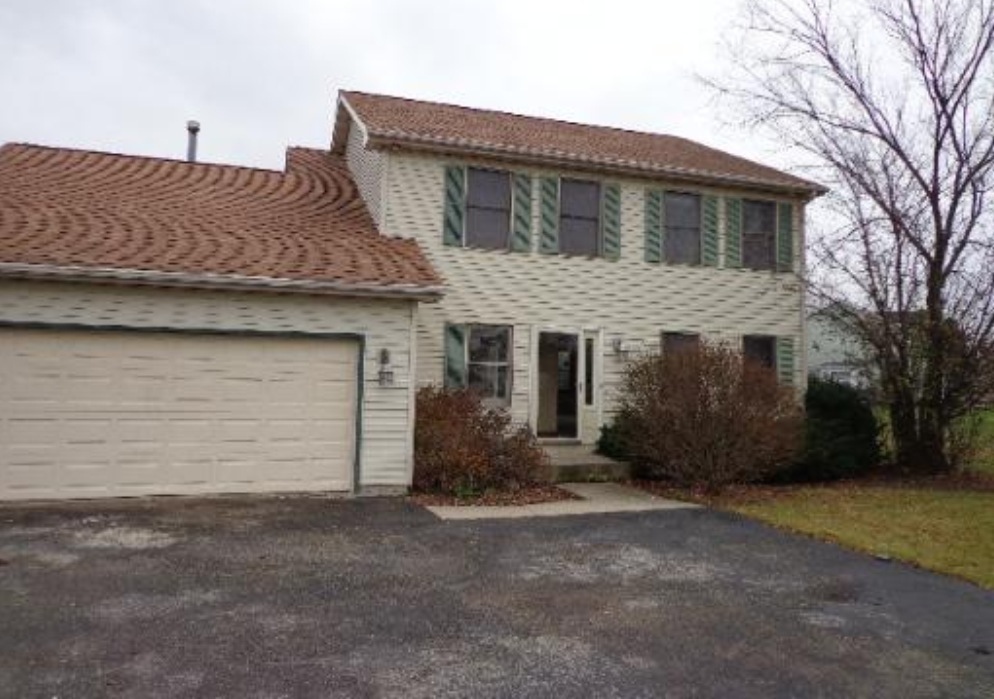 From the main entrance off to the right, this is a full living room and dinning room.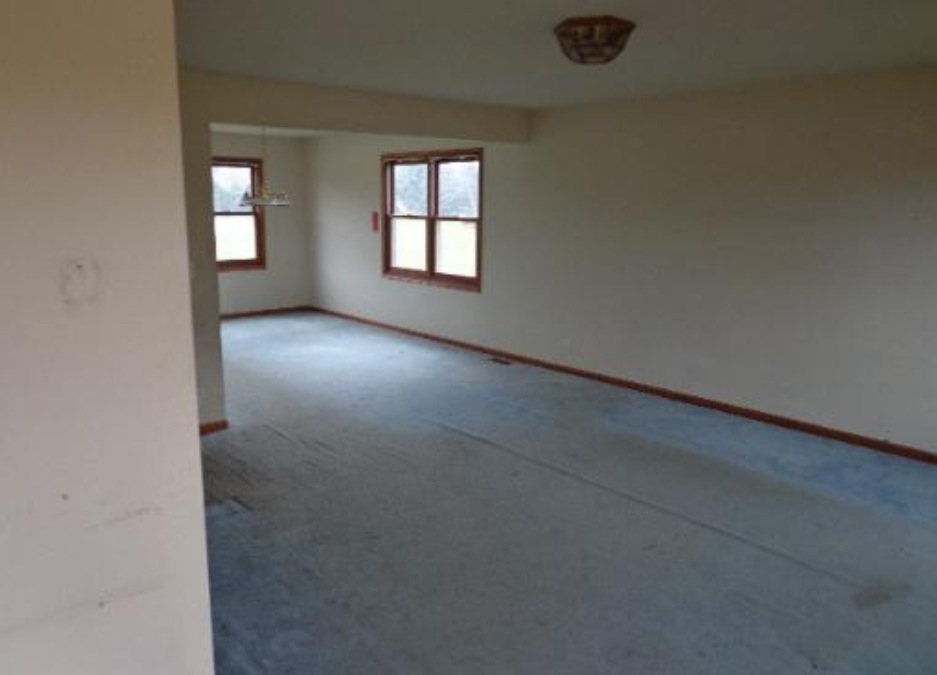 Here is the dinning room and living room facing towards the front door.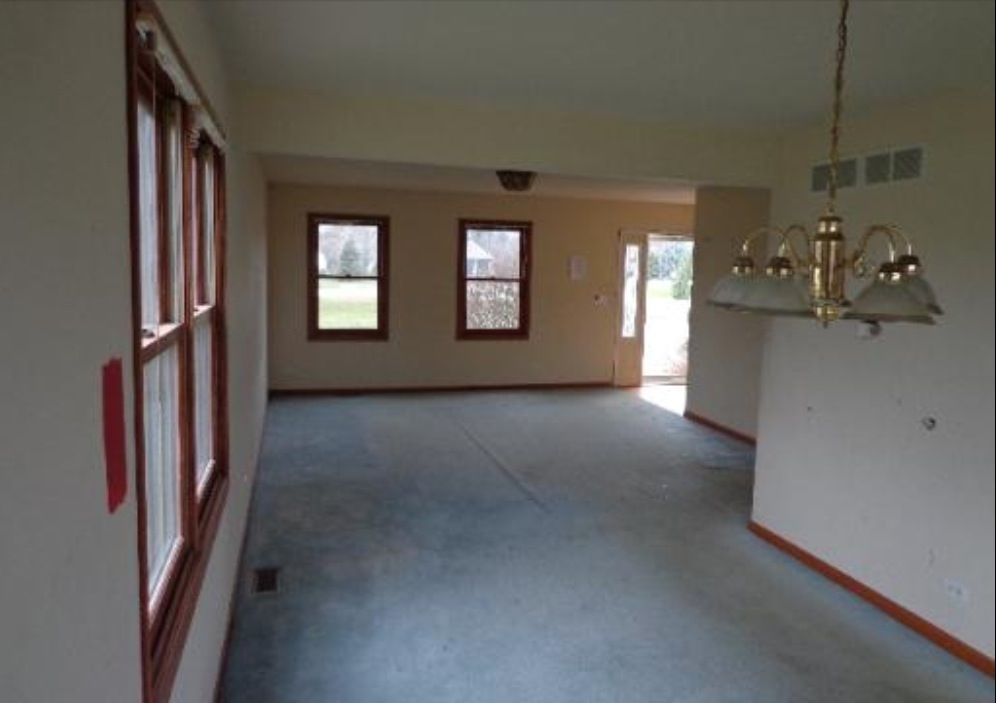 Just off the dinning room is a full kitchen with an eating area and a floating island.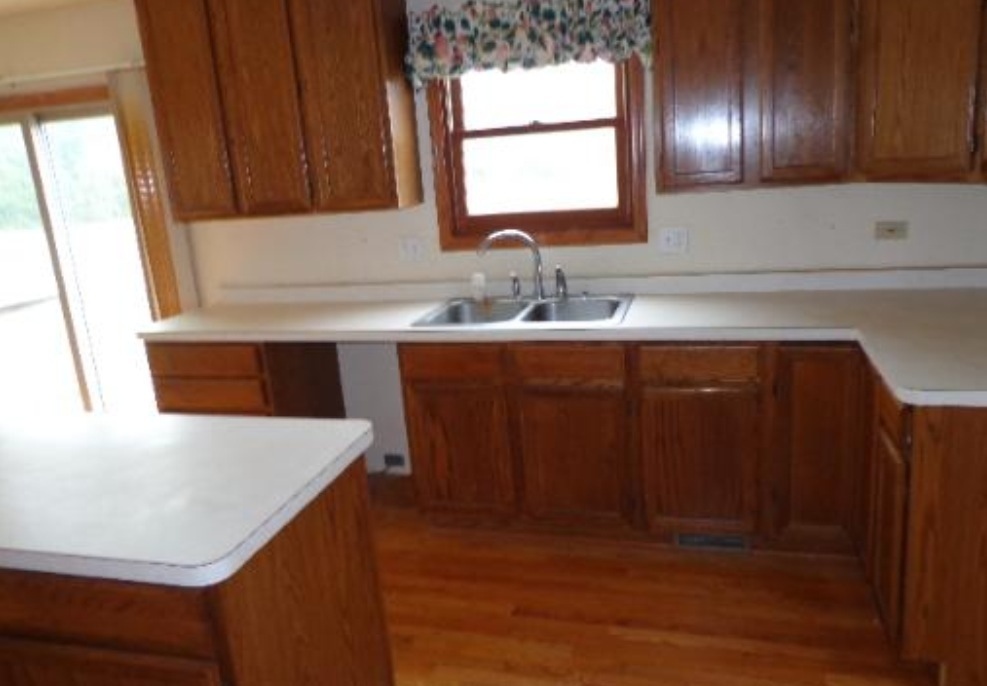 Off the kitchen is a connecting family room with a stone fire place.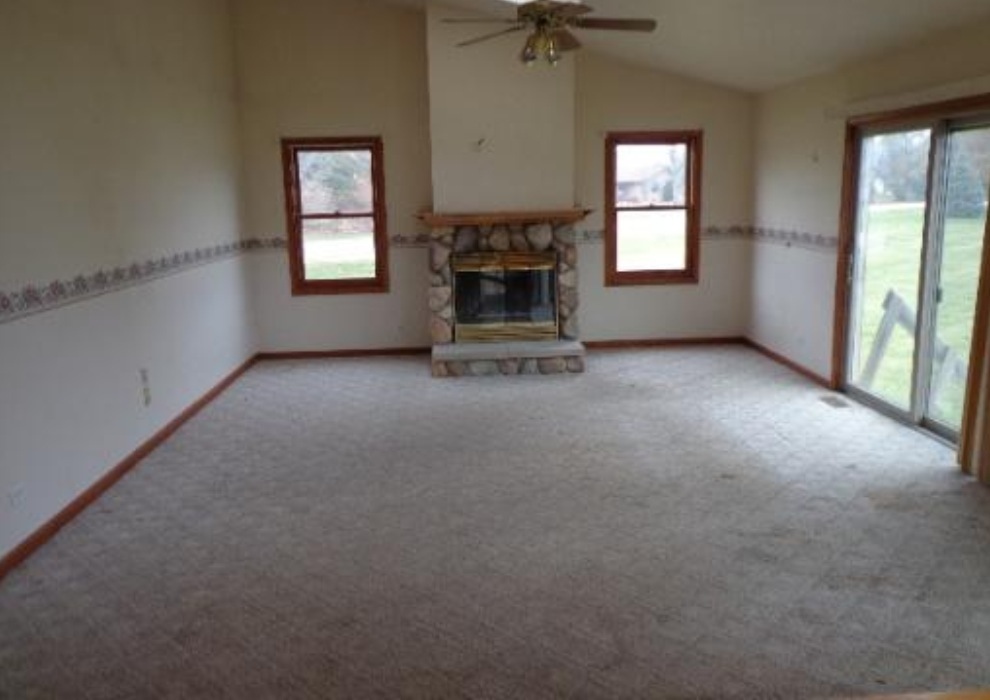 The main floor also has a laundry room (not shown), a closet (not shown) and this powder room.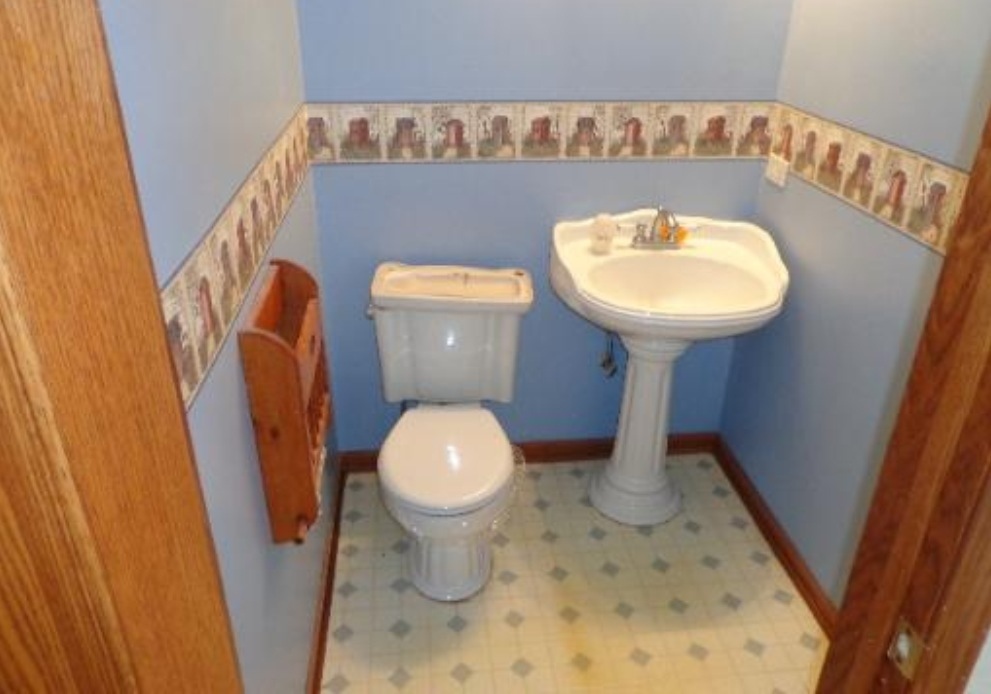 Straight up the stairs is the first bedroom (aka – the salon room)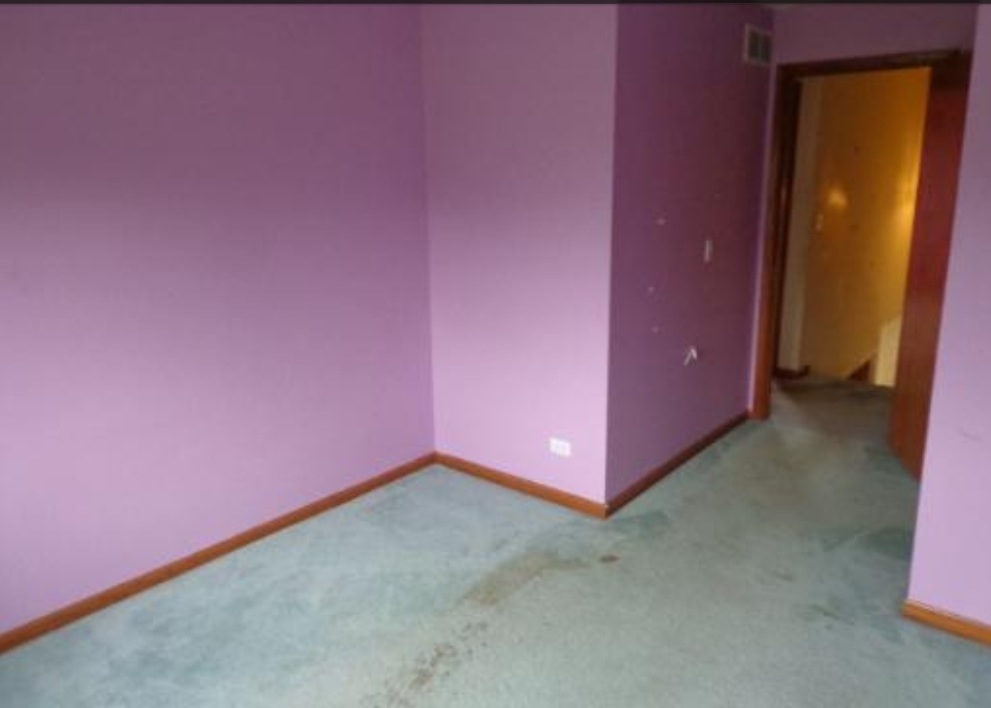 Kiddie-corner  from the salon room is the second bedroom (aka – the office).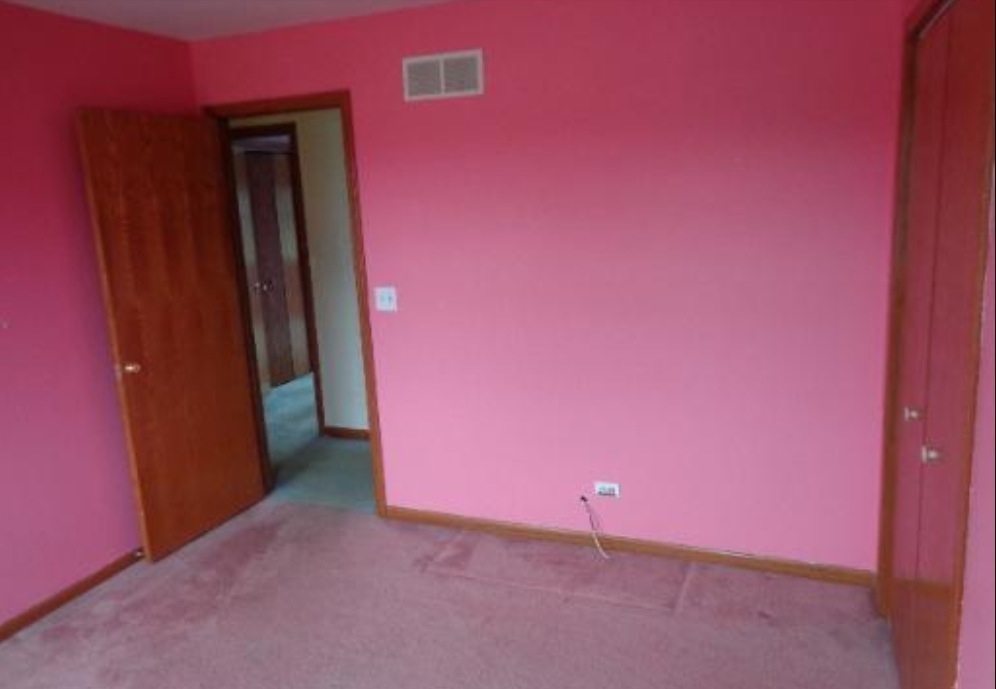 Right across from the office is the guest bathroom.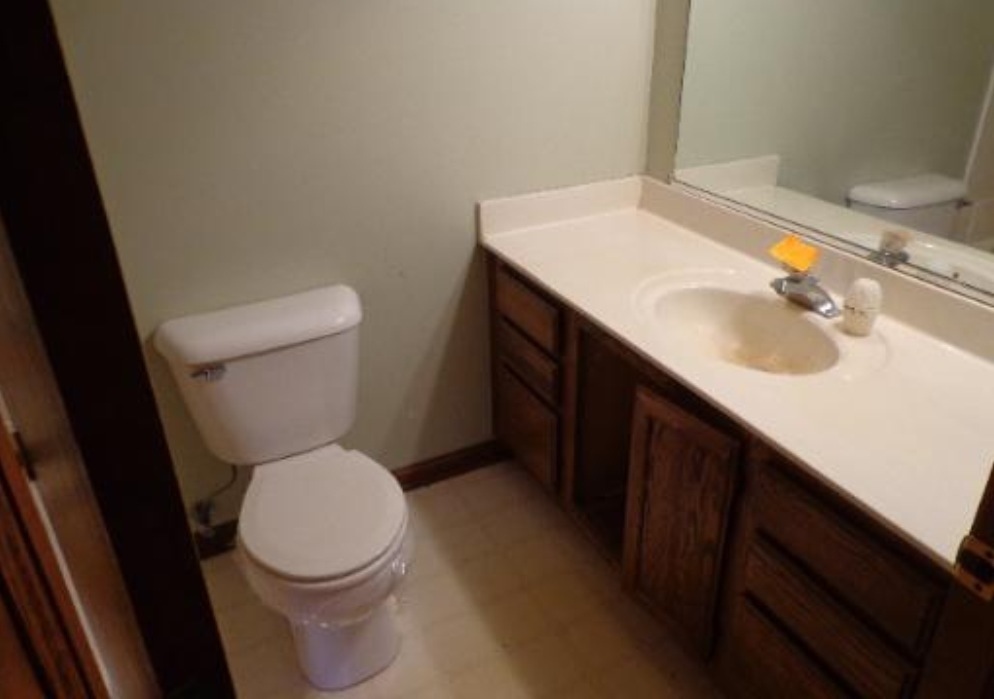 Down the hall and to the right is the 3rd bedroom (aka – the guestroom and eventually a baby's room)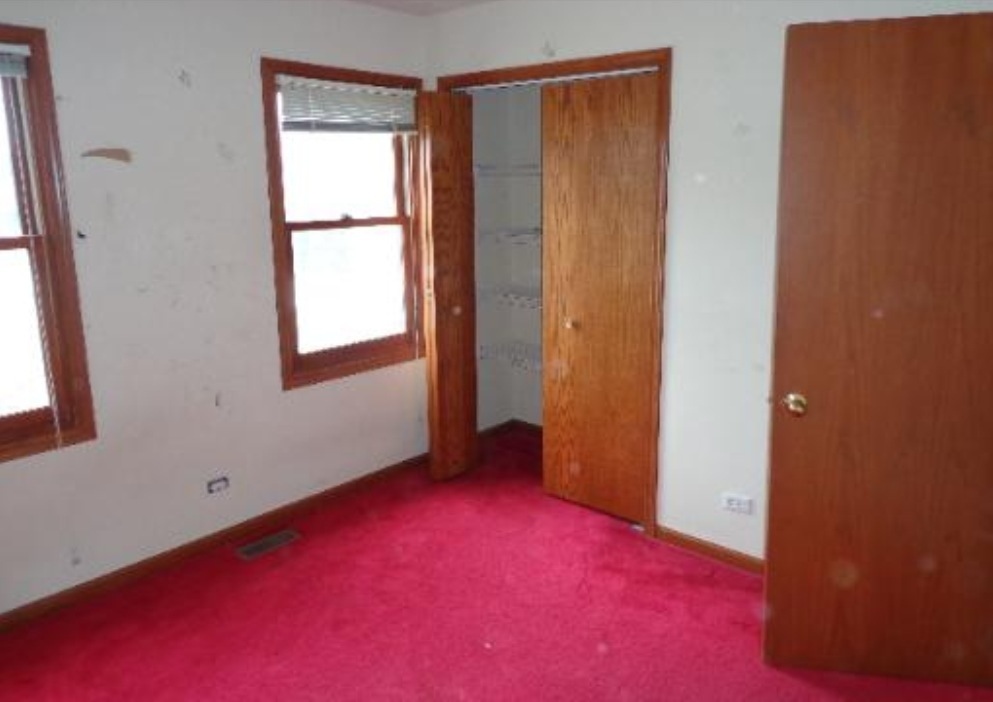 Last but not least is the 4th and final bedroom (aka – the master suite) with His and Her closets as well as a extra linen closet and vaulted ceilings.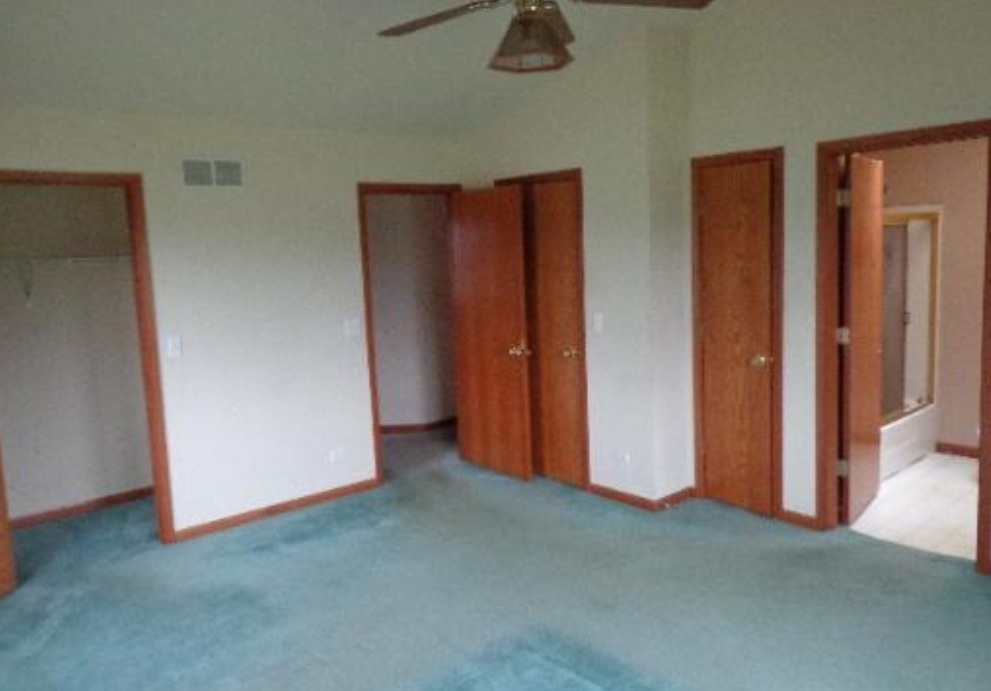 The master bath also has His and Her sinks as well as a skylight, which I love all of the natural light when I am getting ready in the morning.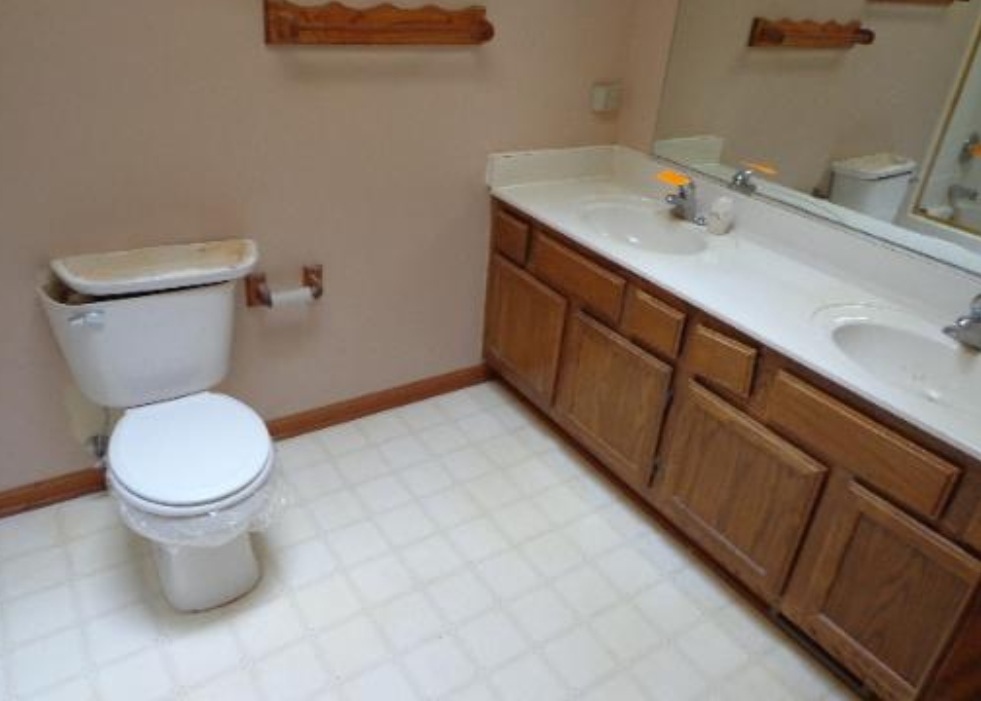 And to complete the tour, is the back of the house and our EXTREMELY HUGE DECK! 😉 lol I know we are going to have some wild parties on that deck, it is a great entertaining space.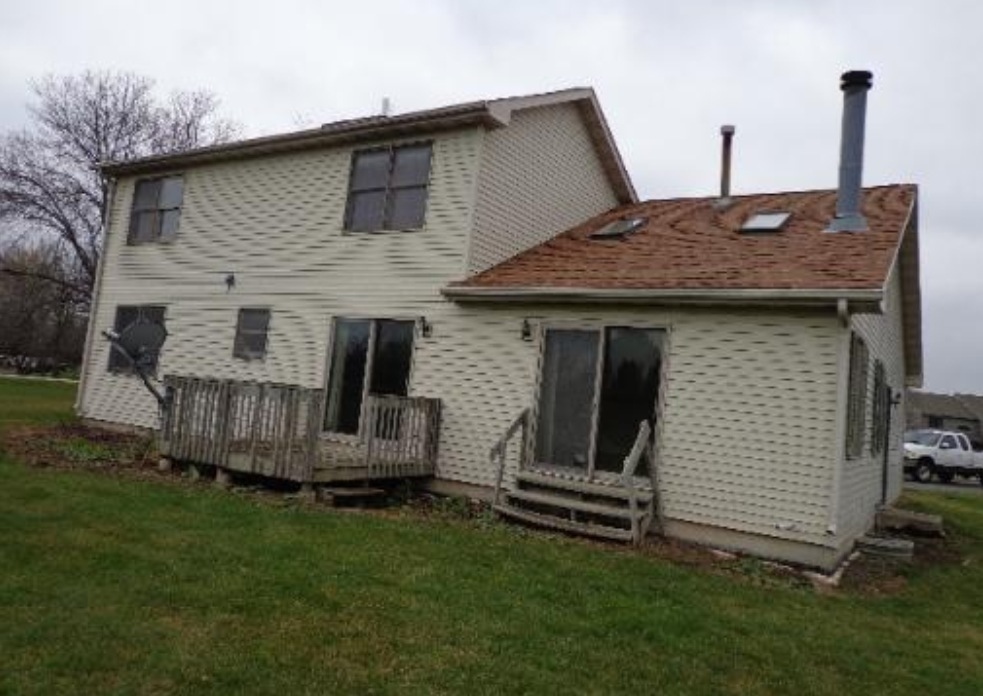 There you have it, that is our Johnson Home Tour!
For being our first place, I couldn't be happier! This is a lot to do when it comes to fixing the place up be we are young and up for the challenge.