Summer smoothies are the most amazing thing to help keep me cool, fit and full! This is your summer to Give peach a chance! I know that you are going to love it!
This Peaches and Cream shake recipe is perfect for summer days.
2 Scoops Vanilla Shaklee Life Energizing Shake
1 Cup beverage of your choice (I used Milk)
1/2 Cup diced peaches (fresh or canned. Frozen just doesn't have the same flavor)
Dash of vanilla extract
Ice as needed.
Mix everything together in a blender and blend until smooth and creamy!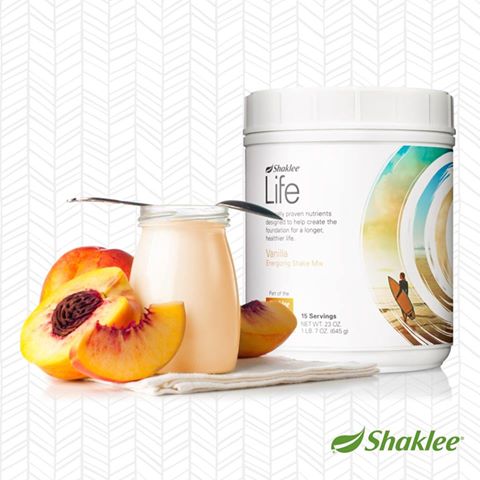 This is a recipe that the whole family can enjoy!
What is your favorite smoothie recipe?