When it comes to winter I can't stand the cold weather, although living in the Chicago area you have no choice. Winter comes every year and there is nothing you can do about it, except prepare for it!  I am the queen of bundling up: leg warmers, scarfs, coats. You name it and I have about ten of them. When you are out of the house my theory is "You can always take layers off, but you can't put more on"!
Now that I have made my point that I like to layer in the winter, I want to share with you one of my favorite layering tricks. I LOVE wearing leg warmers to help keep my leg extra warm and to make my outfits look nicer. Although I am not a fan of the generic looking leg warmers, the ones that all look the same except in different colors. My Sister-In-Law reminded me of an old trick I once knew about turning your old sweaters into leg warmers. It is super easy and takes less than a minute!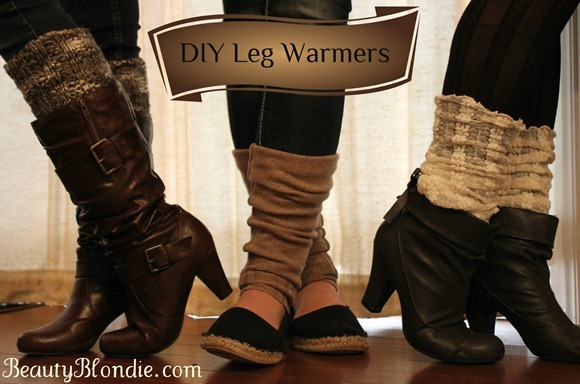 Here is a video showing you just how I made these leg warmers.
You only need an old sweater and fabric scissors.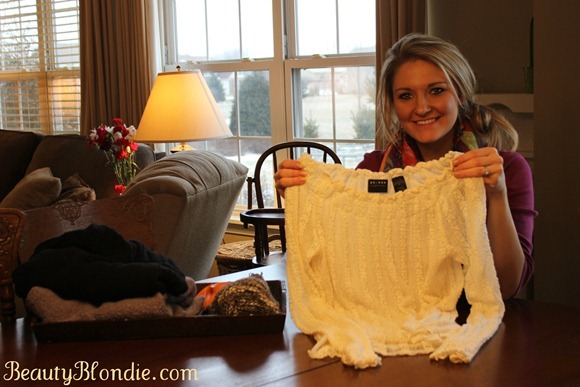 Hold out one sleeve nice and straight.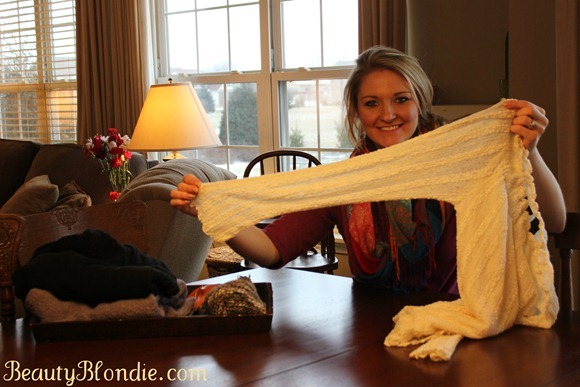 Cut from the under arm area to the top of the sleeve.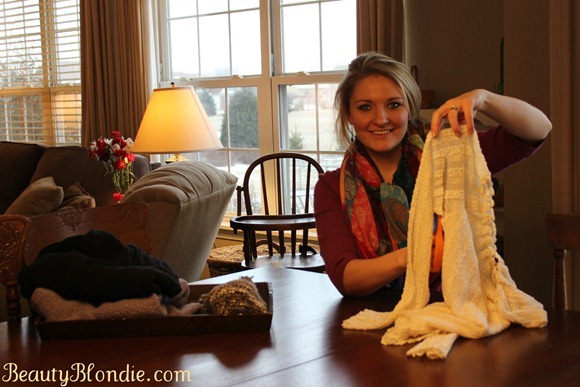 Do the same to the other side. That is all there is to it.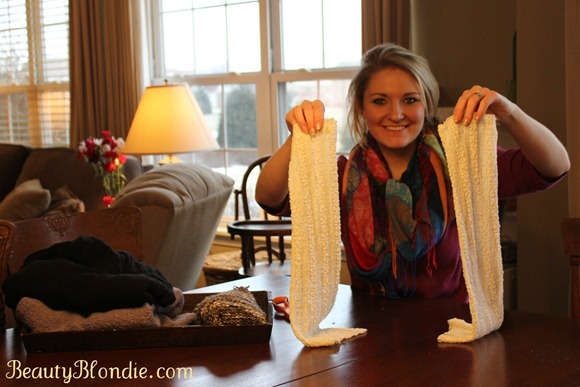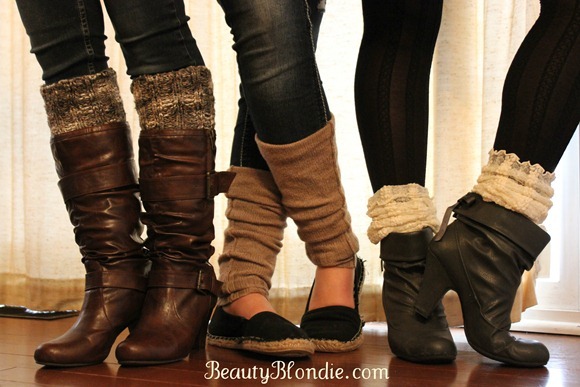 Do you wear leg warmers in the winter? I have something extra special for you so I will ask you only one thing. Make sure you don't throw away the torso part of your sweater, I have a surprise for you coming next week. I know you are going to love it, so make sure you subscribe to my blog so you don't miss a thing!
Until next time: