I don't know if you guys have the same problem as I do, but sometimes it is hard to find healthy snacks that kids will eat. My good friend Sarah Solomon came up with the idea about making puppy chow healthy. Which is pure genius! I loved her recipe, although I ended up tweaking the recipe just a bit! I am excited to say that we have perfected it!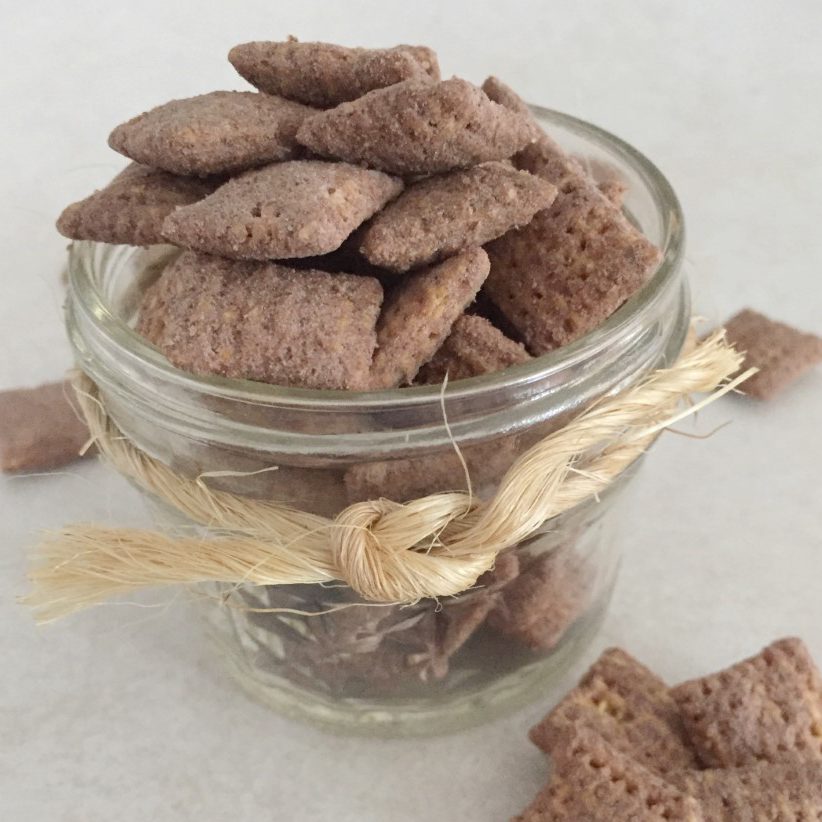 Here is a quick Video showing you just how to make it! It takes less than 5 minutes to make and it taste amazing!
What you will need!
Ingredients for chocolate sauce:
1/4 Coconut Oil
1/4 Dark Chocolate
1/2 Peanut Butter
1 scoop Chocolate Life Shake
Ingredients for powdered topping:
1 scoop Chocolate Life Shake
2 scoops Bavarian Cocoa Meal Shake
In a saucepan combine the following ingredients and melt while stirring constantly until melted. Make sure you taste it first, just to make sure its child approved 😉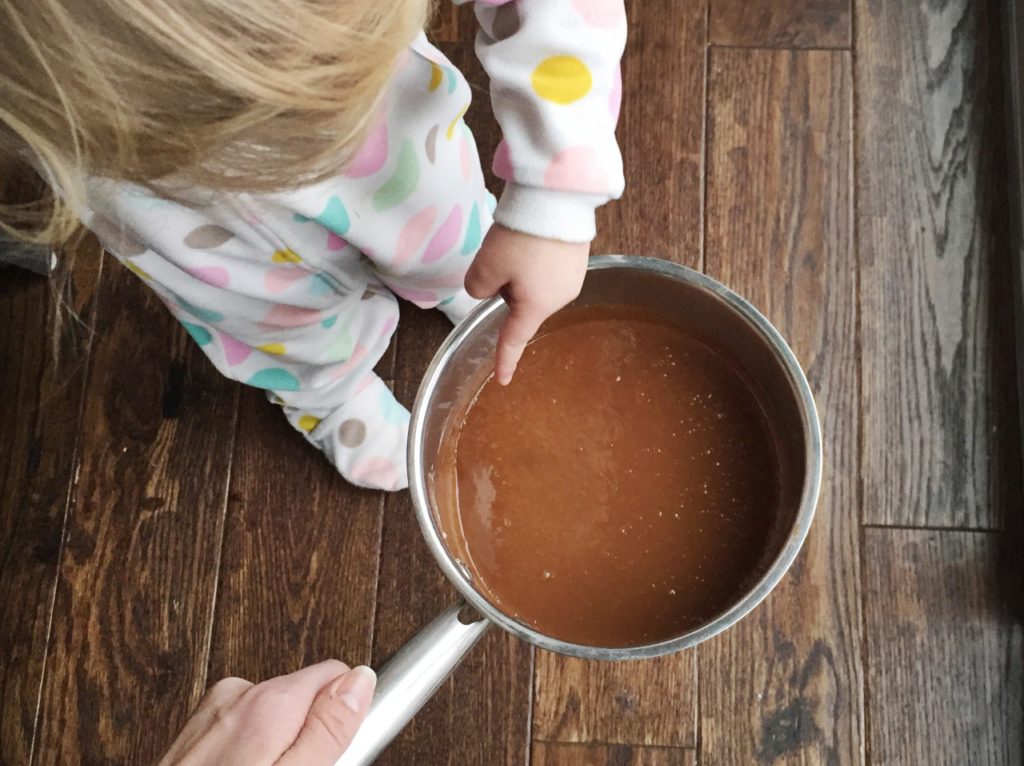 Than in a large bowl add 9 cups of Chex cereal.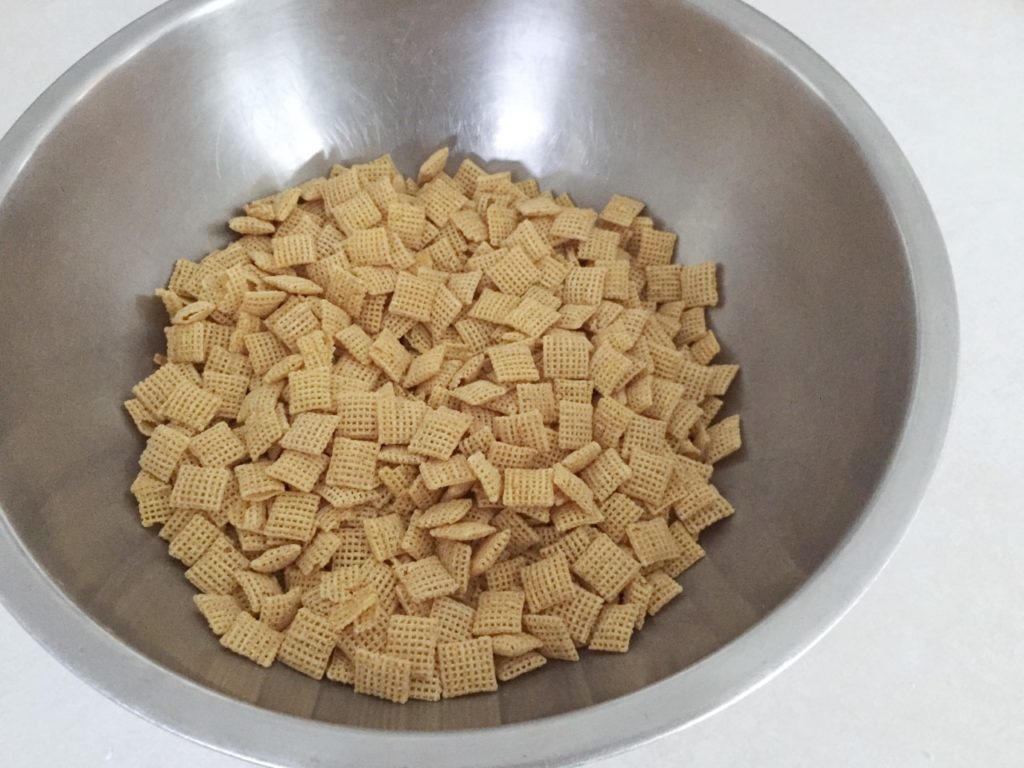 Pour melted mixture over the cereal.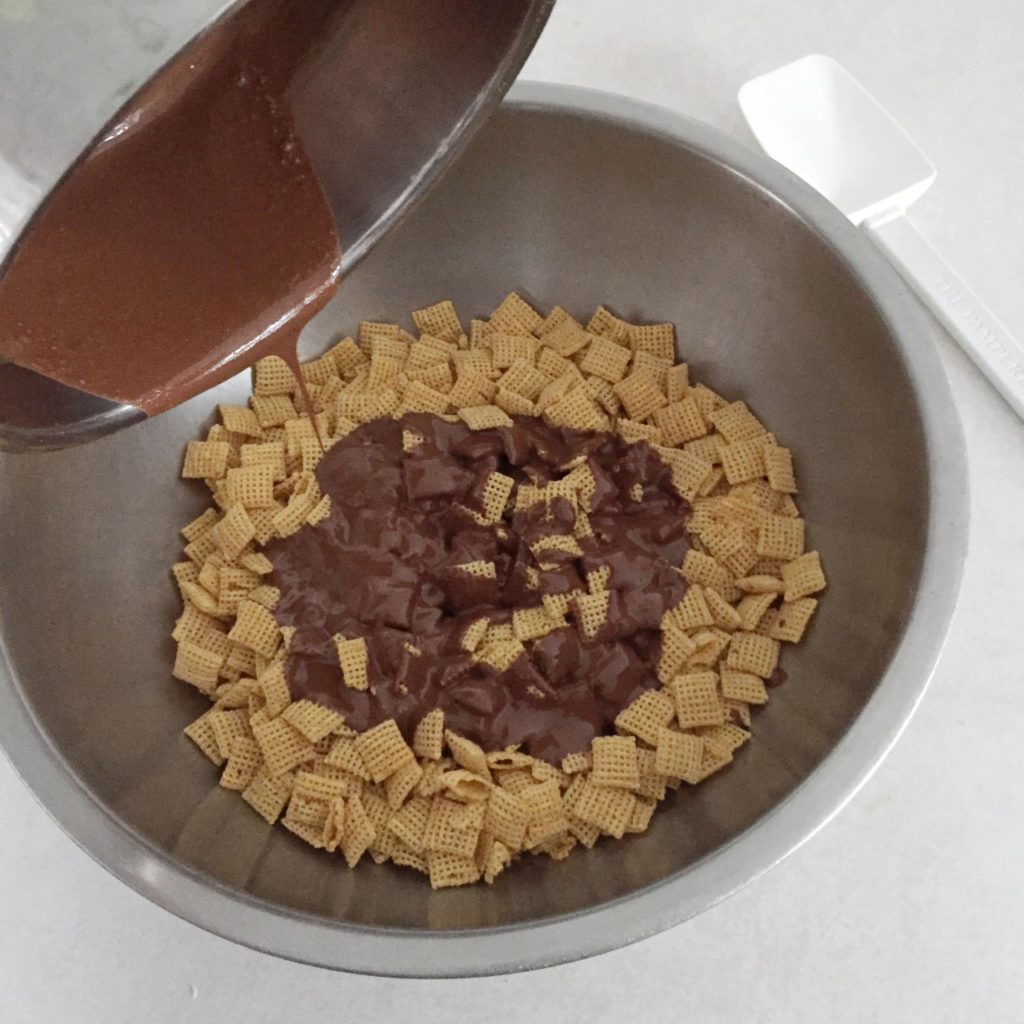 Stir until the cereal is evenly coated. Then, sprinkle 1 scoop of chocolate life shake over the chocolate covered cereal while stirring to spread evenly.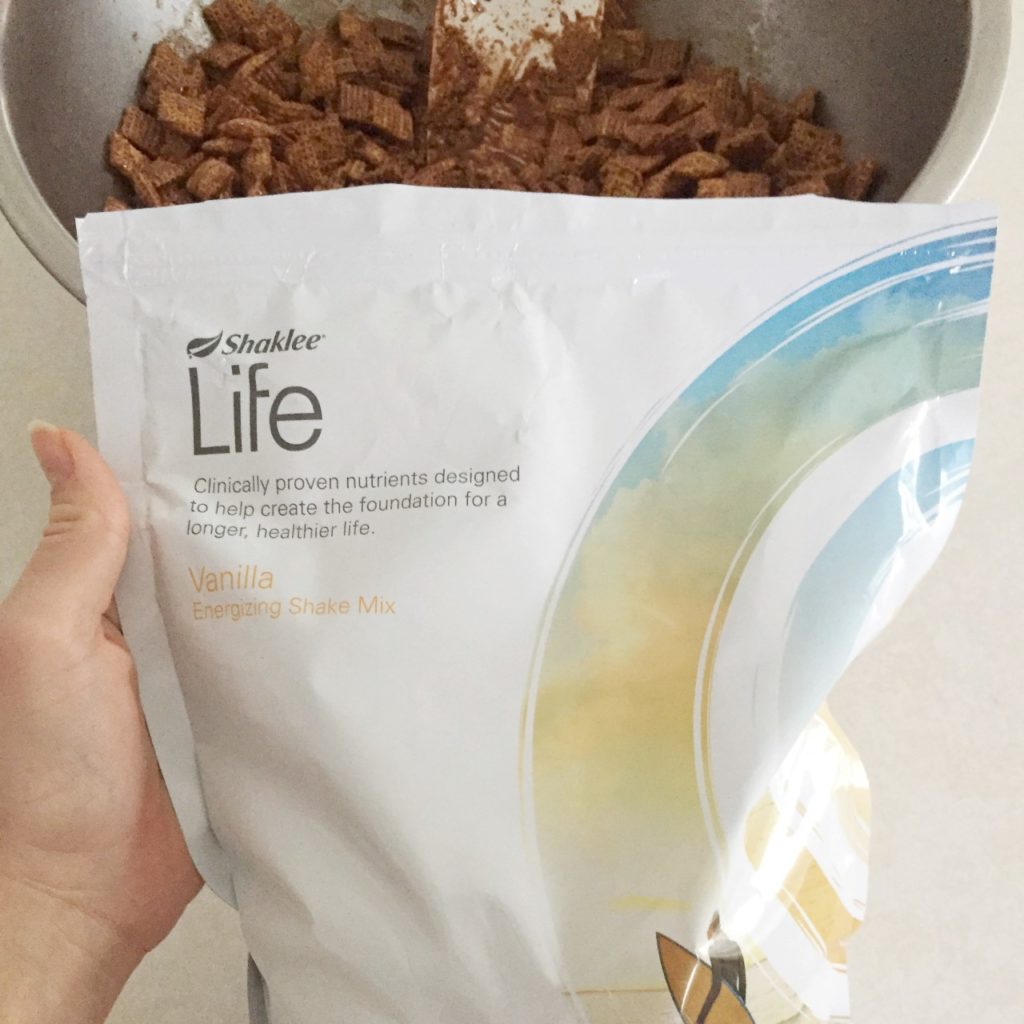 Do the same thing with the Bavarian Cocoa Meal Shake for 2 more scoops! Add more if desired!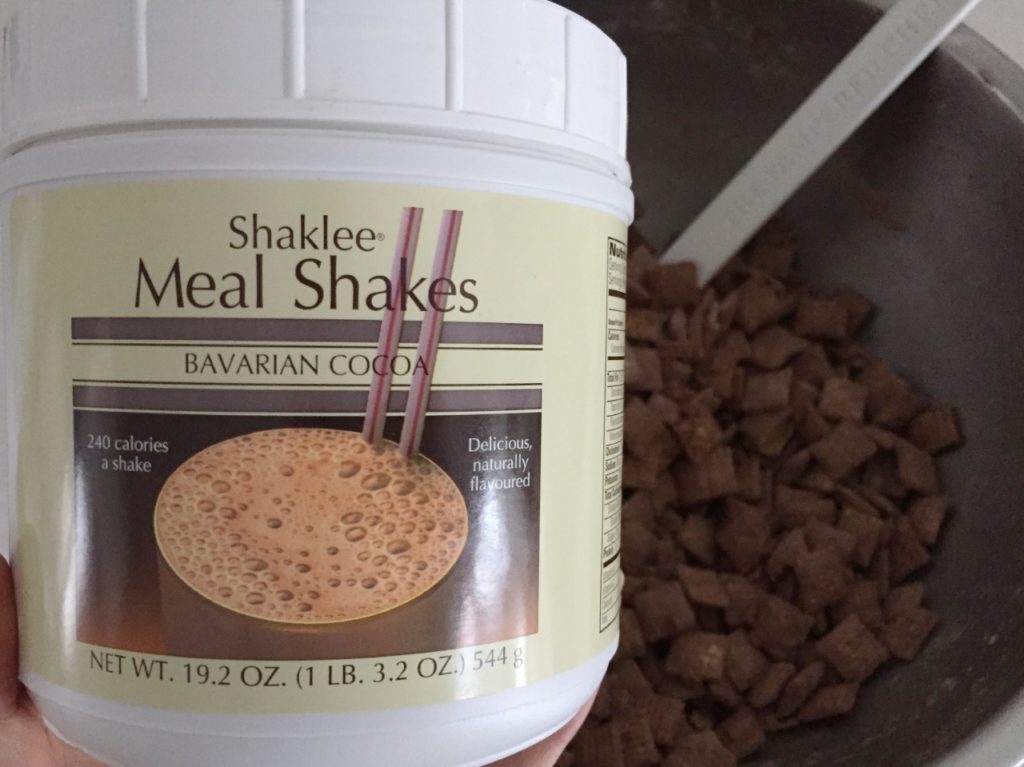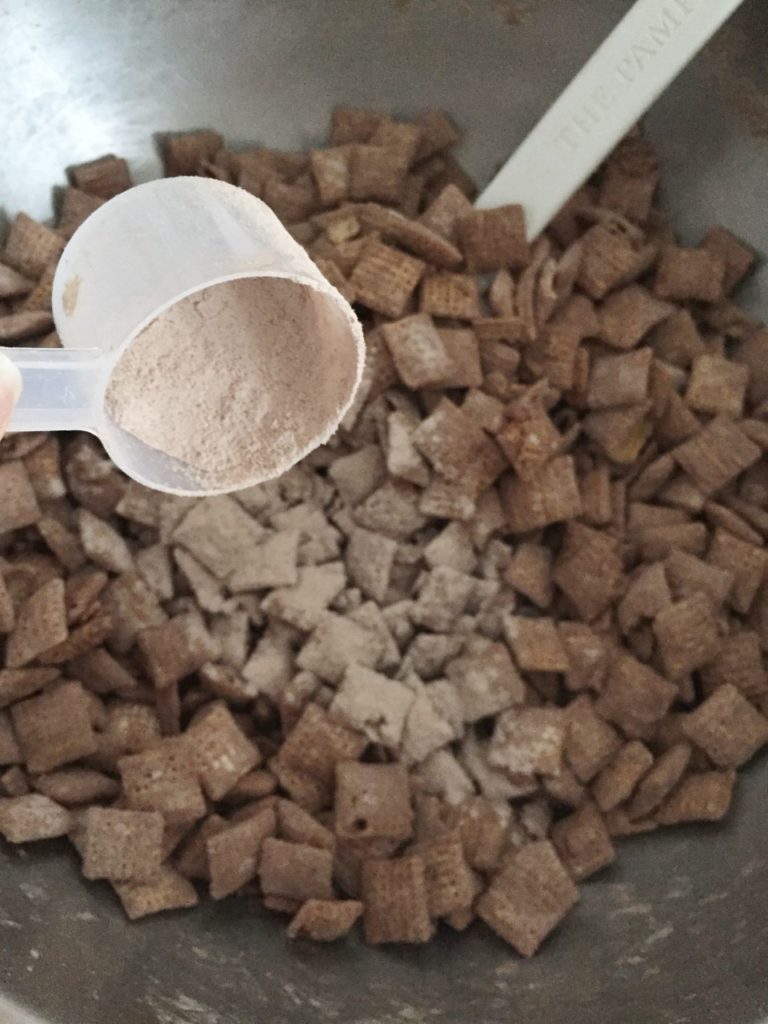 This is seriously a delicious and healthy treat! Magdalena and Brandon love this!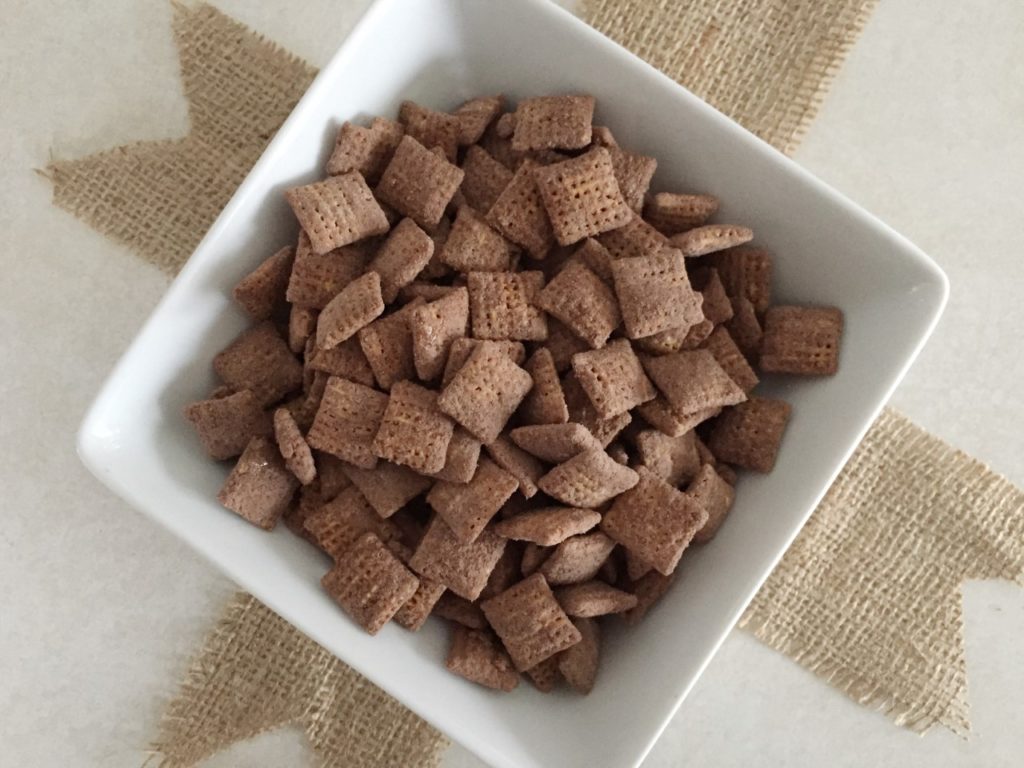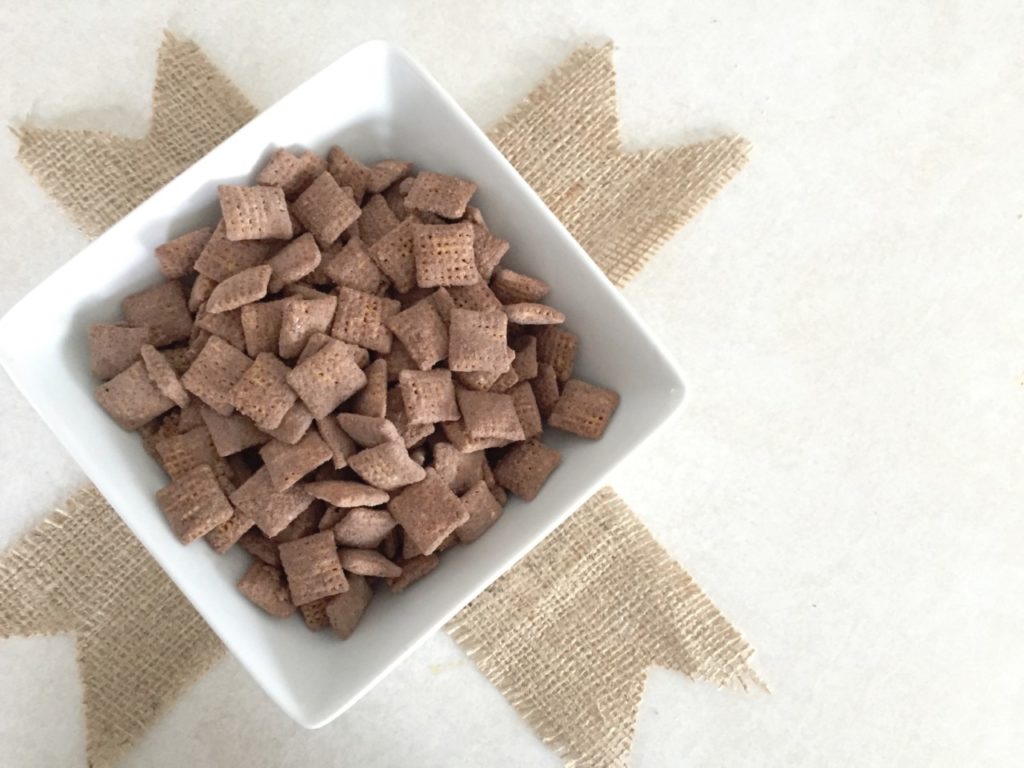 You can put them in little individual mason jars so they are ready for quick and convenient snacks!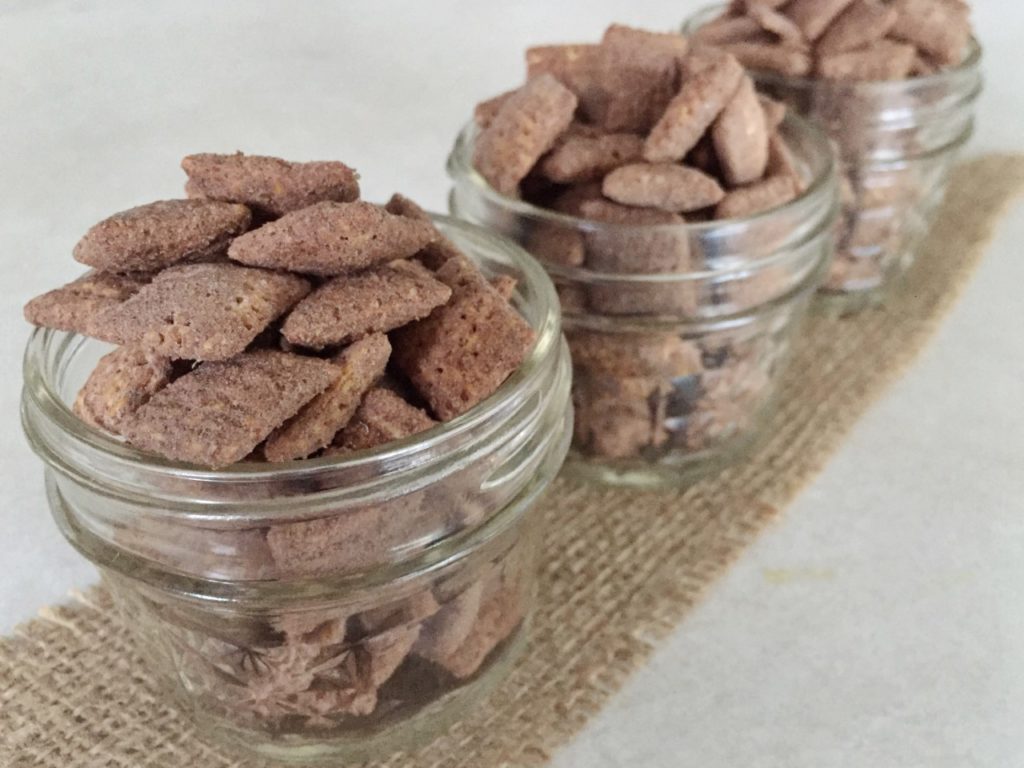 I know that we love this recipe, but I would love to hear from you guys? Have you tried it, do you like it?