Hey everyone, I hope you are all having an amazing Summer! I can't believe that July is almost over! Where has the time gone? I know we are all from different parts of the world but where I am it is summer, and it is HOT! The last 2 years we haven't had AC, I am defiantly glad that we got if fixed this year!
One of the hardest things to do in the summer is keep ourselves cool and keep our skin from getting too oily! I thought it would be fun to share with all of you a video that I made a couple years back about my skin care routine! It hasn't changed much and I still love the way it leaves my face feeling healthy and flawless.
This regimen has all the essential antioxidants and nutrients that your skin craves. Plus each step is formulated to do its part to nourish your skin and once all the steps are combined, it will leave your skin so radiant, you won't believe your mirror lol.
Fun Facts:
In 28 short days, and just three minutes of Enfuselle Nutrition Therapy morning and night, you'll notice your skin looking younger – guaranteed.  Clinical studies confirmed:
665% increase in skin firmness
421% reduction in the appearance of wrinkles
88% reduction in the appearance of fine lines
It's time for your skin to take its vitamins.
It turns out that the same nutrients that help keep you healthy on the inside also play a huge role on how you look on the outside. So it should come as no surprise that the answer to amazing skin comes not from a cosmetics company but from the foremost natural nutrition company.
We've applied 50 years of scientific research to develop the most advanced therapeutic skin care system around.
With just 3 minutes of Enfuselle Nutrition Therapy morning and night, in 28 short days, you'll see your skin age 10 years in reverse – guaranteed.
Enfuselle skin care is formulated with Vital Repair+®, a blend of seven antioxidant nutrients to block ALL those skin-damaging free radical reactions and actually allow the skin to keep making healthy cells.
Exclusive, triple-patented Vital Repair +® Complex
Vitamin E provides front line antioxidant defense and creates silky smoothness.
Vitamin C supports the body's natural defenses against UV-induced collagen breakdown.
Vitamin A increases skin's natural moisture rentention.
Panthenol (pro-vitamin B5) boosts skin's suppleness and elasticity.
Grape Seed Extract interrupts enzyme reactions which break down skin-firming collagen.
Superoxide Dismutase (SOD) neutralizes the free radicals that visibly age skin the fastest.
Beta Glucan soothes environmental irritation.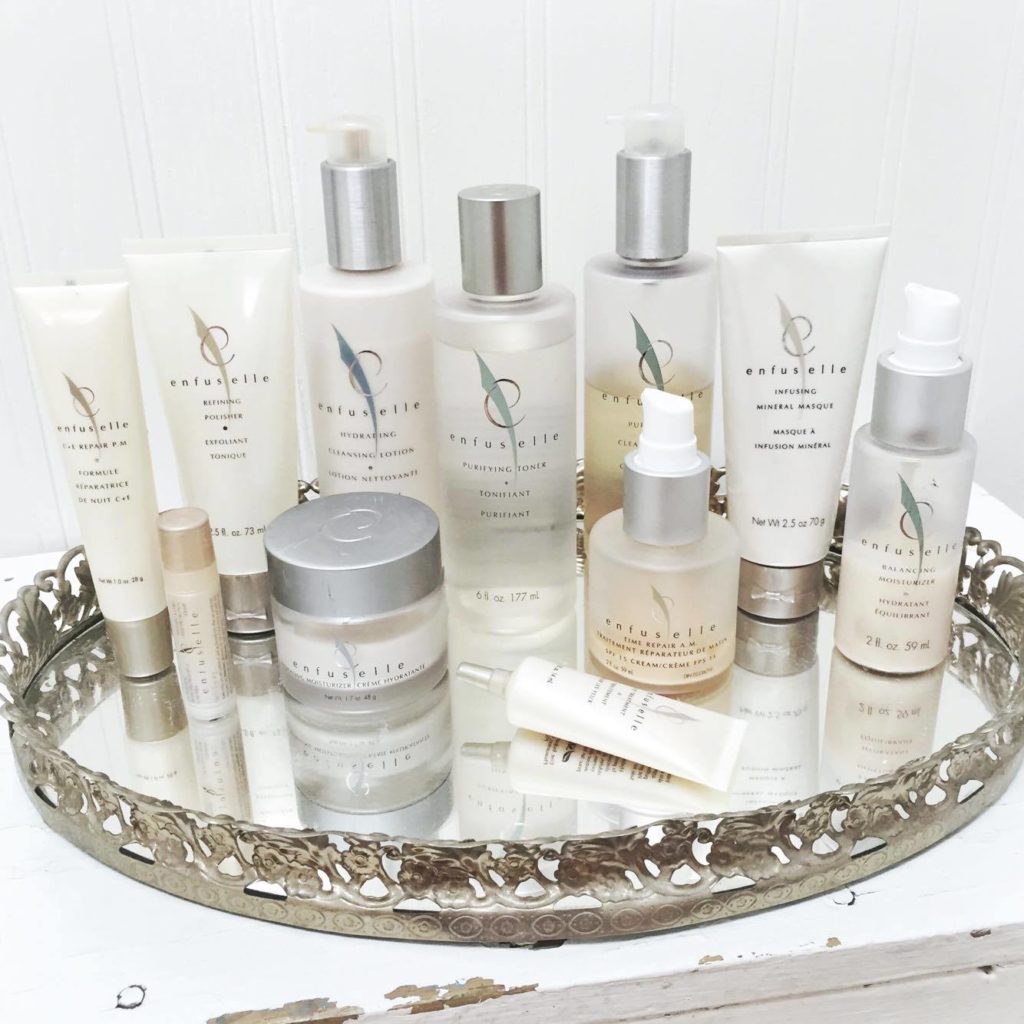 The foundations of the Nutrition Therapy Skincare system:
Time Repair A.M.® SPF 15 and C+E Repair P.M.®:
Time Repair A.M. SPF 15 – This exclusive daytime formula deeply moisturizes, nourishes and protects skin throughout the day.  Renews, brightens and evens skin tone and encourages natural cell turnover.
Our exclusive triple-patented Vital Repair+® Complex fights free radical damage and includes the following ingredients: vitamins E, C and A, panthenol, grape seed extract, superoxide dismutase and beta-glucan.  It also contains a unique botanical ingredient that works like an alphahydroxy acid (AHA), but without the irritation.  This hypoallergenic formula includes a nonirritating broad spectrum SPF 15 sunscreen.
C+E Repair P.M. – This patented skin-activated formula contains high levels of bio-pure vitamins C (10%) and E (5%) to instantly soften the skin and reverse the visible signs of aging while you sleep. With continued use, skin appears transformed as it recaptures youthful firmness and luminosity. Exclusive non-irritating formula.
In addition, the system includes a Cleaner, Toner, Eye Treatment, Moisturizer, Refinining Polisher, two dispensing pumps and a free Lip Treatment.
All products are paraben free.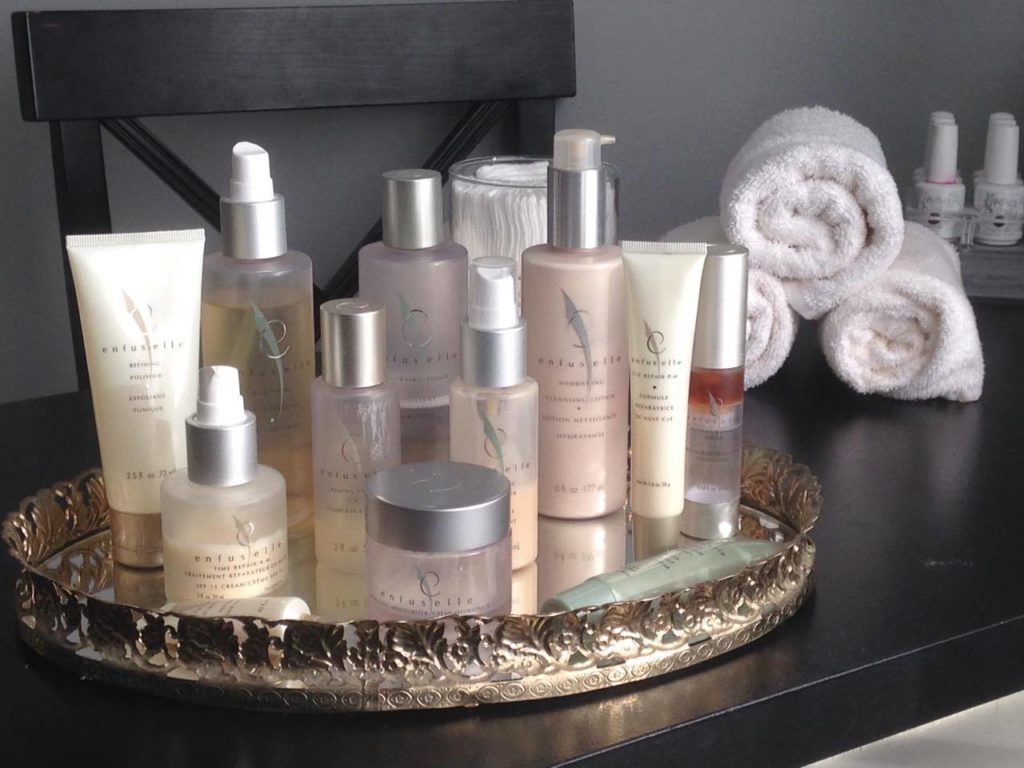 Now you can see why I love this line so much and why I use it on all of my clients! You can check out all of the details about this line on my website!
I hope you enjoy the rest of your summer and I will talk to you all soon!
Lets hear from you:
Do you currently have a skin care routine?
Are you satisfied with the results?