First off let me be the first to say Happy St. Patrick's Day! Is there anything better than waking up on St Patrick's Day to a delicious and health "Shamrock Shake"? This is an amazing recipe that makes this protein packed smoothie taste just like a shamrock shake! It is so refreshing and it taste too good to be healthy!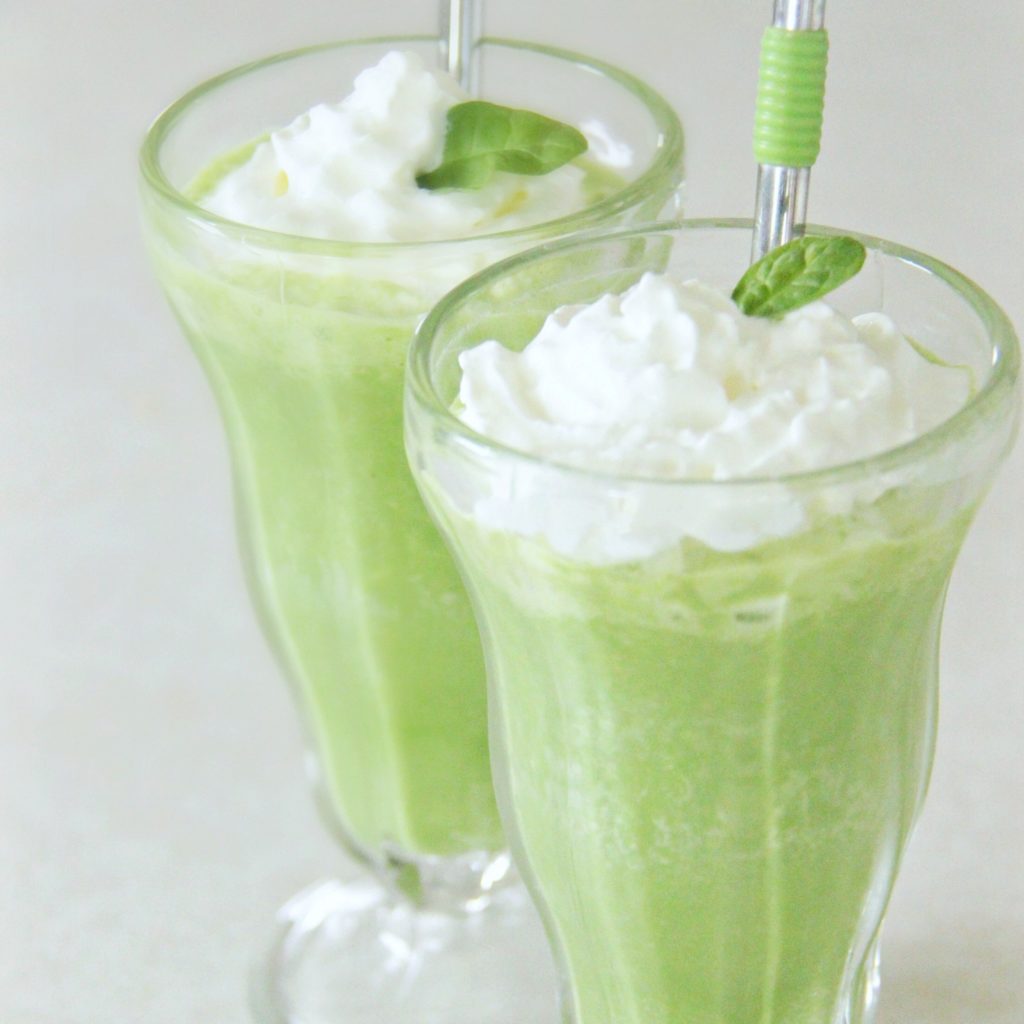 You will need:
8 oz Milk
2 – 4 Scoops of Shaklee Vanilla Life Shake (Depending on if this is a snack or a meal for 2)
1 Frozen Banana
2 Hand fulls of Spinach or Kale (I usually like to buy it fresh and than freeze it. It blends so much better when it is frozen)
1/2 teaspoon of Peppermint Extract
Stevia to taste
Ice as needed (I usually use 4ish cubs)
Blend and enjoy! I usually blended the smoothie a few times to make sure that all of the spinach and kale is nice and smoothie without any little pieces! Makes 2 Servings *Homemade whip cream is just for show 🙂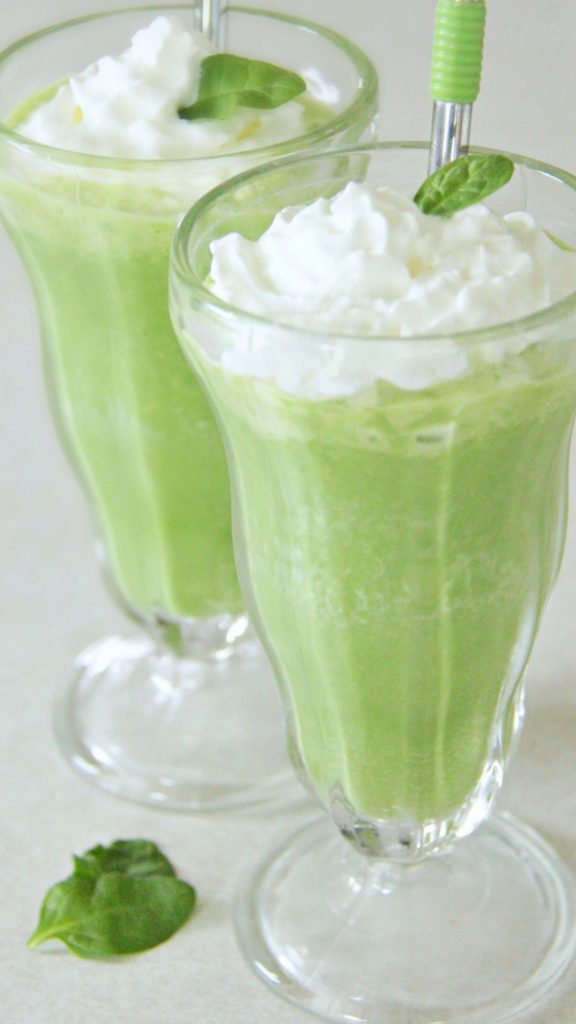 I know that this smoothie is a staple around here because we all love it so much! I would love to know what you think of it? Does it past the taste test of a Shamrock Shake?