I know in the past I have showed you how to do a basic braid, a french braid, a braided updo and a messy bun with braids! Today I am excited to share with you how to do the Elsa braid from frozen!
I love the idea of wearing my hair in a braid for so many occasions! You can make it look more casual or elegant depending on how you style it.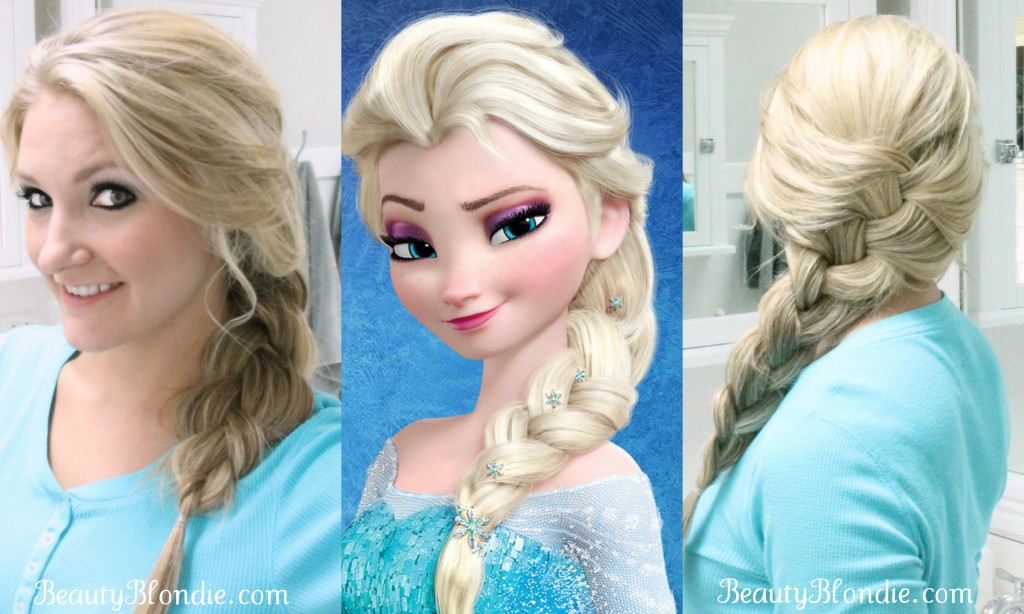 I know that Elsa is all the rage for little girls and so many of them are asking their moms to do their hair like that. Well I am here to help! Here is a video showing you an easy way to braid your hair just like Elsa!
Some of you might be asking yourself, "Isn't this just a french braid?". The answer is yes although there are a few things that we do different here that you will have to remember when trying to get you hair to look like Elsa!
1.  Start with your hair strait, smooth and thick (Add extensions if necessary).
2. Tease the top of your hair for extra body and fullness.
3. Make sure you take big sections of hair when adding it to your braid.
4. Don't forget to maneuver the hair to the side as you are braiding it.
5. Secure the braid with a clear elastic.
6. Loosen the braid by pulling at each little sections, starting at the bottom and working your way to the top.
7. Curl any fly-a-ways with a large curing iron.
8. Once you have the braid exactly how you like it, spray it with a long lasting hairspray.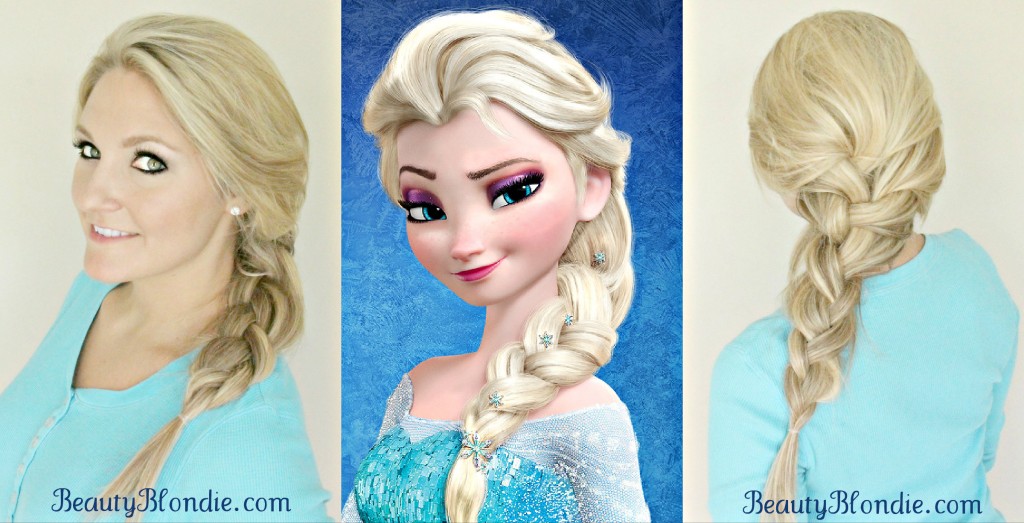 This style is great for anyone at any age and for any occasion! It just depends on how clean or messy you make the braid. Personally I think that it would be awesome for summer because even if it gets a little messy, it looks like it should be that way!
See moms, it isn't as hard as you thought, was it? Do you think that you will be able to achieve this style the next time some little one asks you? Or better yet the next time you want to try it on yourself?