When I look at someone wearing their hair in a poofy ponytail I immediately think of fun and flirty. It is the type of hair style that says "Oh this old hair style? I only wear this when I don't care how I look" and yet they worked pretty hard to get their hair to look like that.  I remember the first time I saw someone with their hair in a poofy pony and I wanted to know how to do that. So naturally, being the type of personality I am, I went ahead with out a doubt in my mind that I would get it right the first time.  Well, maybe the second or third. Fine, it took me a while to figure out how to master that style. Although now that I have mastered the poofy ponytail with a few simple steps, I have decided to share with you what I wish I knew then.
My hair was curly today although you can achieve the same style on straight hair.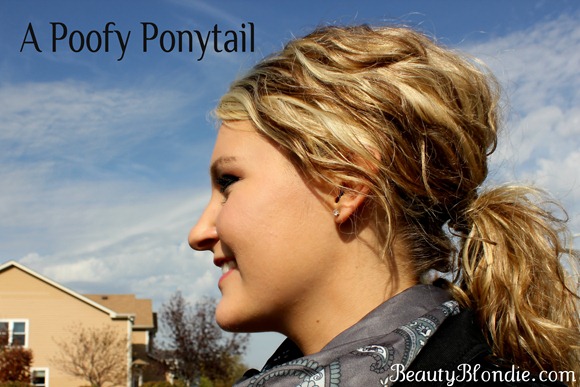 Here is the video showing you just how I achieve this style.
You will need a few things:
Prosante Finishing Spray
Unite Volumizing Powder
One Clear Elastic Band
A Pick / Teasing Comb
Bobby Pins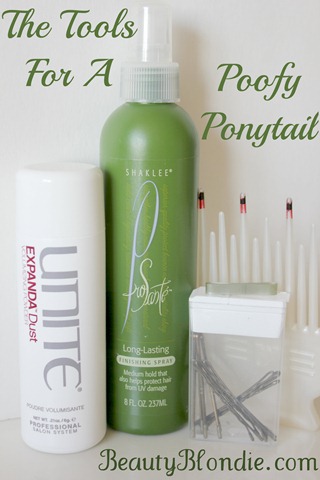 Wouldn't you agree that after you saw the video the poofy ponytail seems to be so much easier and achievable? I would love to know how this has helped you. Maybe you can leave a comment sharing your experiences? Well, I hope that this video helped you. If you have any questions or comments, please don't hesitate to ask.
Until next time, I am